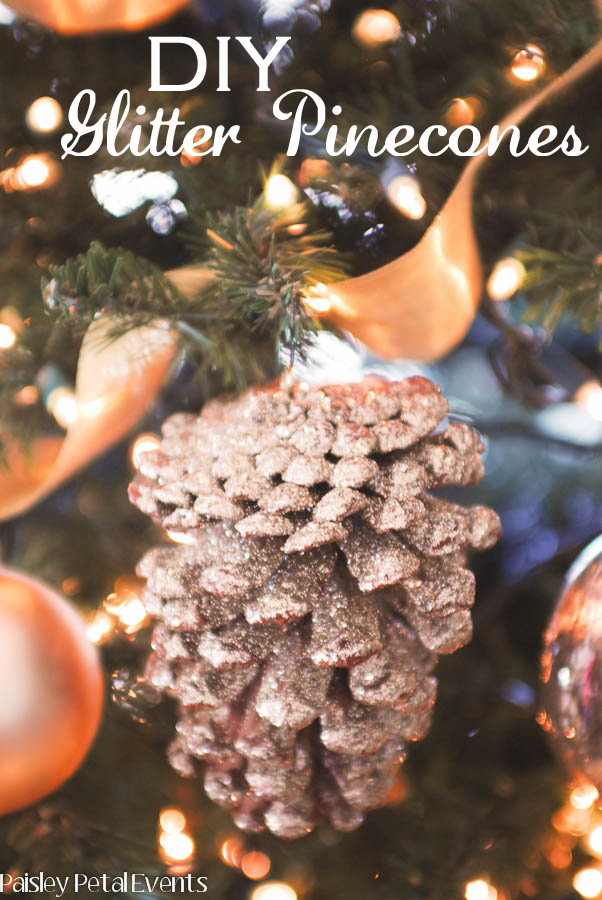 I wanted to add some new ornaments to my gold Christmas tree this year and when I was sent a box of fun Recollections glitter from Michaels stores, I started thinking about what I could make to give my tree some new life. I came up with these DIY glitter pinecone ornaments and I LOVE how they turned out!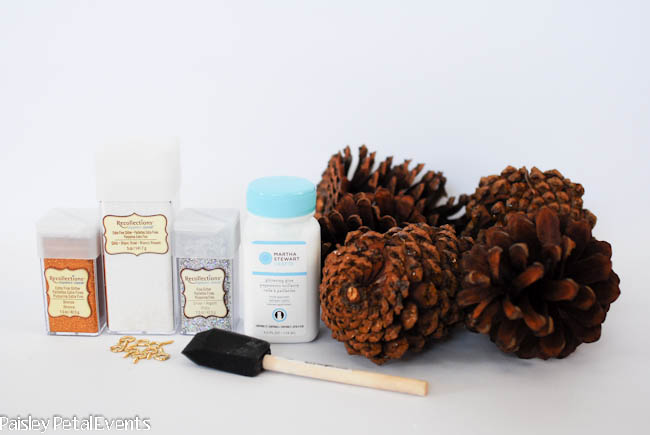 To make these glitter pinecone ornaments you will need large pinecones, glue (or mod podge), a small brush, glitter and 1/2″ screw eyes. I found my large pinecones at Walmart.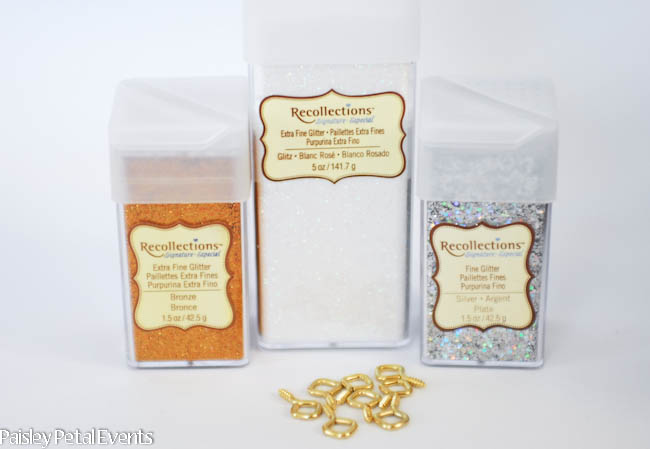 Recollections glitter is found exclusively at Michaels craft stores starting at $3.99 a bottle. They sell it individually or in packages, as well as different colors and textures such extra fine, chunky and tinsel. I located the 1/2″ brass screw eyes at Home Depot in a picture hanging kit.

First, apply the glue to your pinecones using a small brush to reach in between all layers of the pine cone.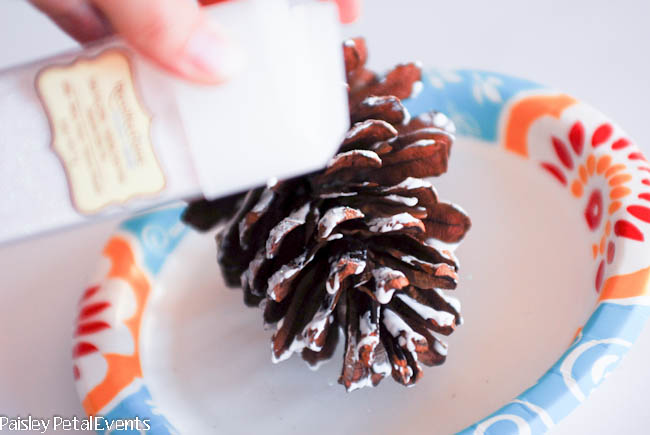 Next, generously sprinkle glitter all over your pinecone to cover all glue areas.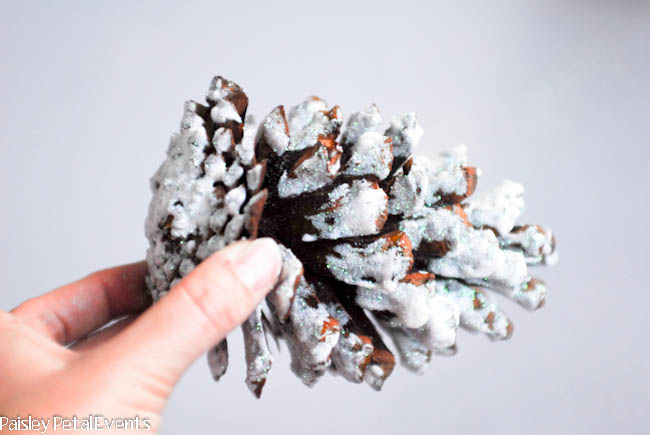 Here's the pine cone right after the glitter was applied but before the glue had dried.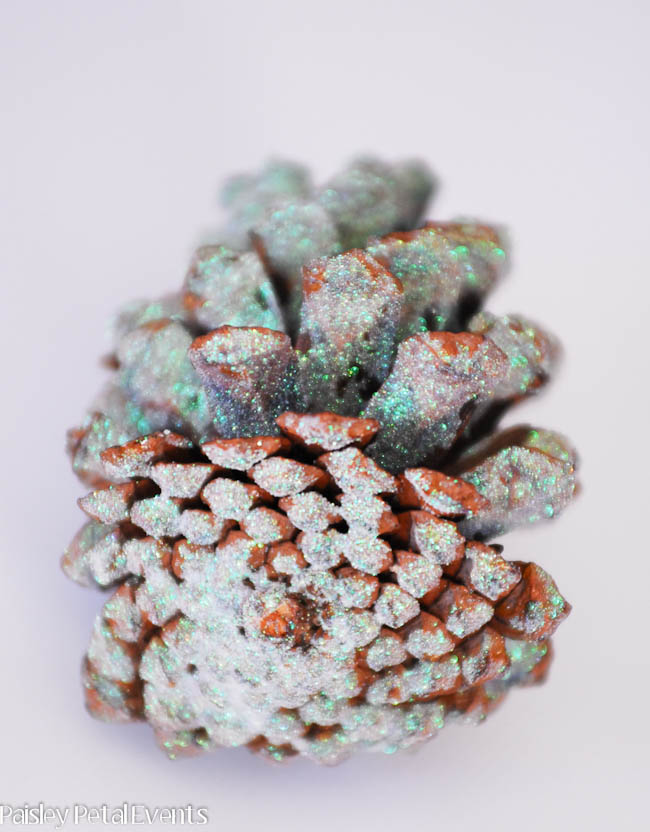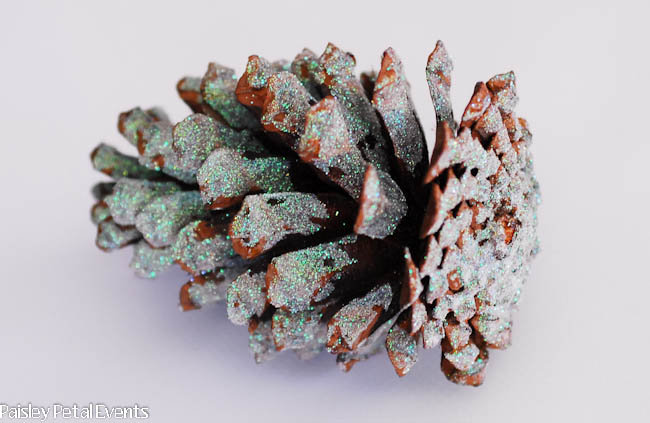 I used a white iridescent glitter on this pine cone and it turned out very pretty once the glue had dried, but I didn't love it with the rest of my tree decor so I used gold glitter for the other pine cones I made.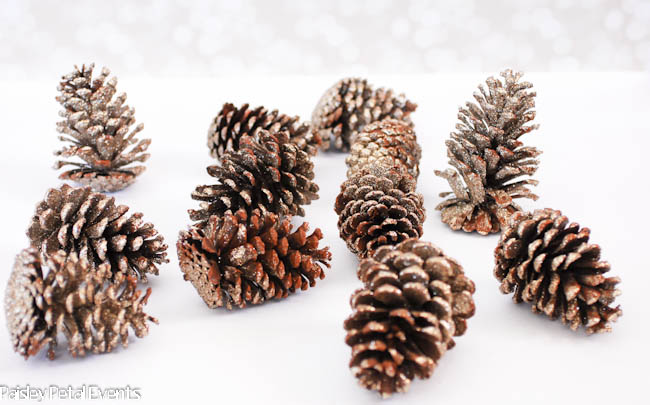 Once your pinecones have dried complete, simply push & twist the screw eye into the top of your pine cone, attach an ornament hanger and hang on your tree!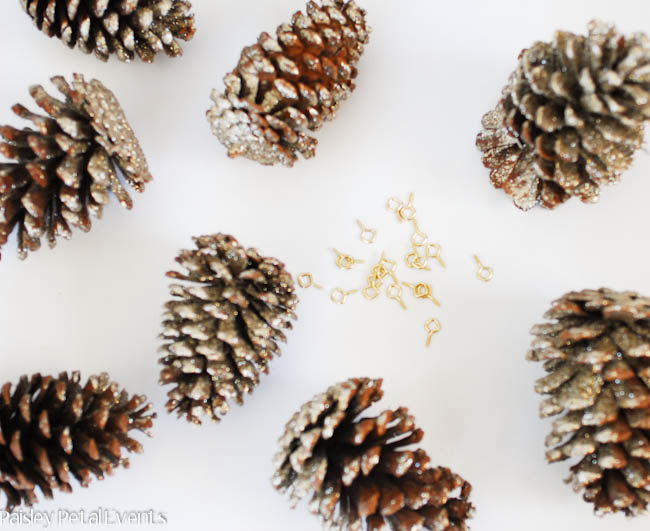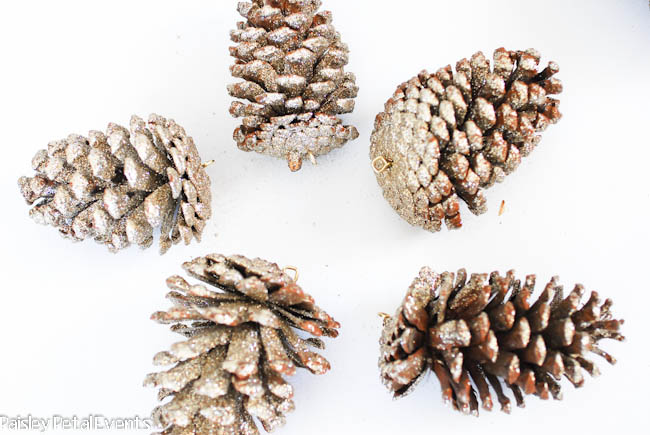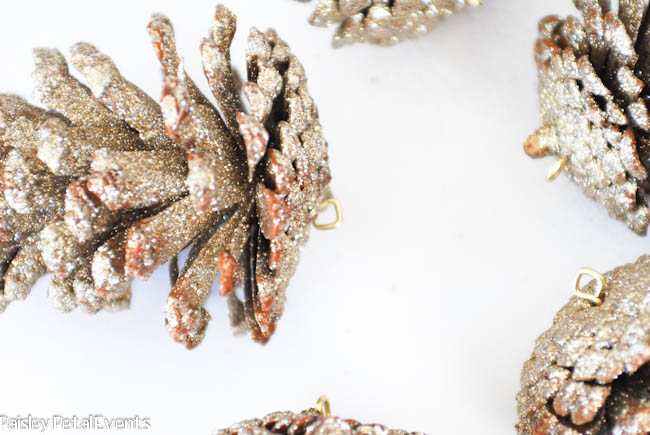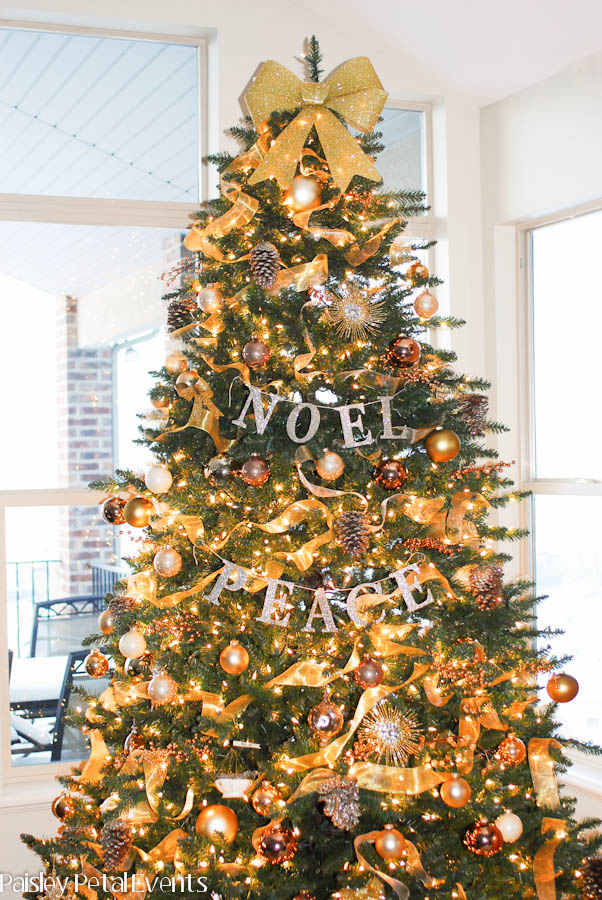 Here's my gold Christmas tree with my new glitter pinecone ornaments along with a few other additions – the glittered letters are new too! 😉 Glitter can be used for so many fun projects, don't you think?! The tutorial for making those is coming soon.
***I was provided product and compensation in exchange for this post, but all opinions are completely my own.