Yes, believe it or not, I AM still alive…just neglecting the blog unfortunately!! 😉 A few weeks ago we held a little baby shower for a cute lady in our neighborhood. It wasn't anything really fancy, but I wanted some cupcake toppers for the cupcakes, just to dress them up a bit.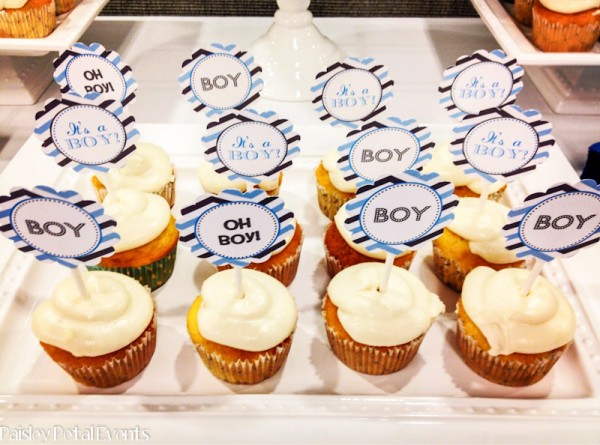 I couldn't find any that were just exactly what I wanted, so I quickly made some of my own. They're just simple light blue and grey colors with a fun chevron patterned background. Maybe you'll need them for an upcoming shower, so download these Blue and Grey Chevron cupcake toppers and save them on your computer for later! Please excuse the Instagram iphone pic!
Blue and Grey Chevron Cupcake Toppers
Happy Weekend Everyone!!