I was at Walmart this weekend and spotted these darling Loft House heart-shaped sugar cookies and knew they would be perfect for a Valentine's Day treat. My kids' school won't let them bring home made treats, so these store-bought cookies would be so simple and really inexpensive to hand out for a classroom Valentine's Day exchange. I don't remember exactly how much the box of 12 cookies was, but it was less than $4.00 I'm pretty sure.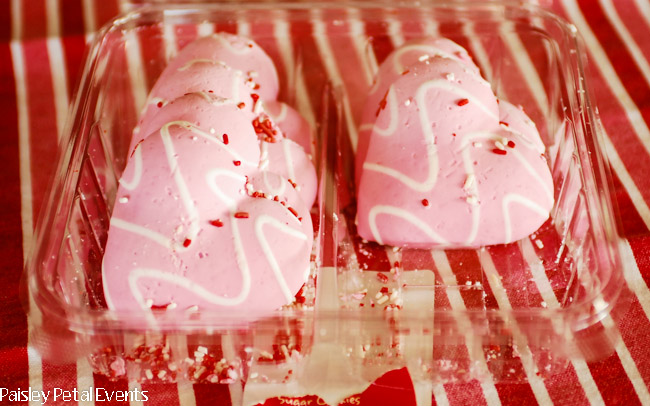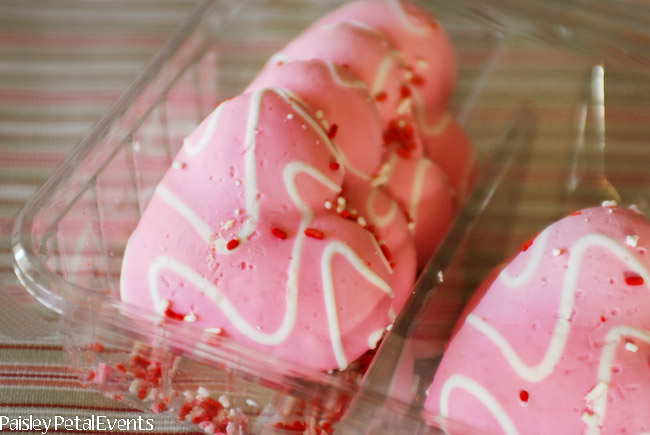 All you have to do is buy some small cellophane bags, download and print your free toppers and staple to the top of the bag with your cookie tucked safely inside.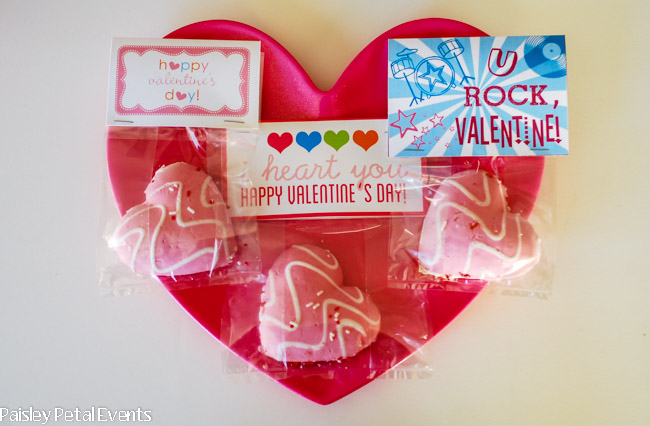 Download the chevron Sweet Treat toppers from Love From The Oven.
Download the I Heart You toppers from 30 Handmade Days.
Download the more masculine You Rock toppers for the boys from Onesie Twosie.
Download the Happy Valentine's Day toppers from Daffodil Design.
Now you have a simple treat that's semi-handmade…my favorite kind of treat!
For more free printable Valentine's Day tags and toppers, check out this post from last year!