I saw these new Red Velvet M&M's at Walmart the other day and just had to bake something with them! I'm definitely a red velvet fan and so are my kids! I decided to make some Red Velvet M&M Blondies. You've probably made blondies before, but if not, they're basically a chocolate chip cookie base and then you can add in anything extra such as chocolate chips, M&M's, white chocolate chips, etc.
Ingredients
2 cups packed brown sugar
2/3 cup butter
2 eggs
2 teaspoons vanilla
2 cups flour
1 teaspoon baking pwder
1/4 teaspoon baking soda
1 package of Red Velvet M&M's
Directions
1. Grease a 9×13 pan and set aside. In a medium saucepan heat brown sugar and butter over medium heat till sugar dissolves, stirring constantly. Cool slightly. Stir in eggs, one at a time, and vanilla. Stir in flour, baking powder, and baking soda.
2. Add Red Velvet M&M's and stir until well combined. Spread batter in pan and sprinkle with extra M&M's on the top.
3. Bake at 350 degrees for 25-30 minutes. Let cool and cut into bars to serve. Makes 36 small bars.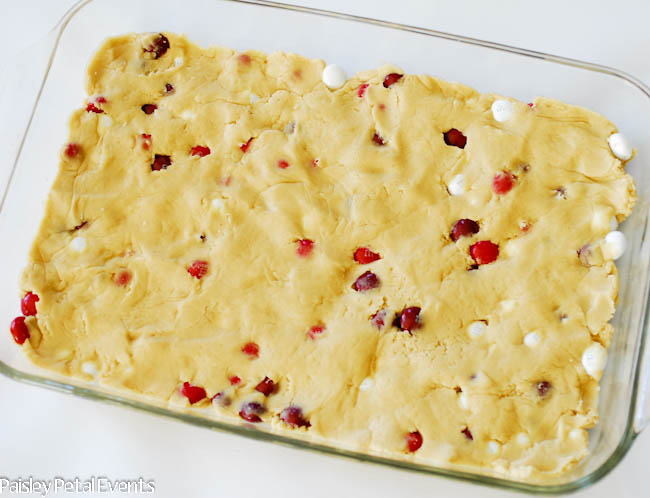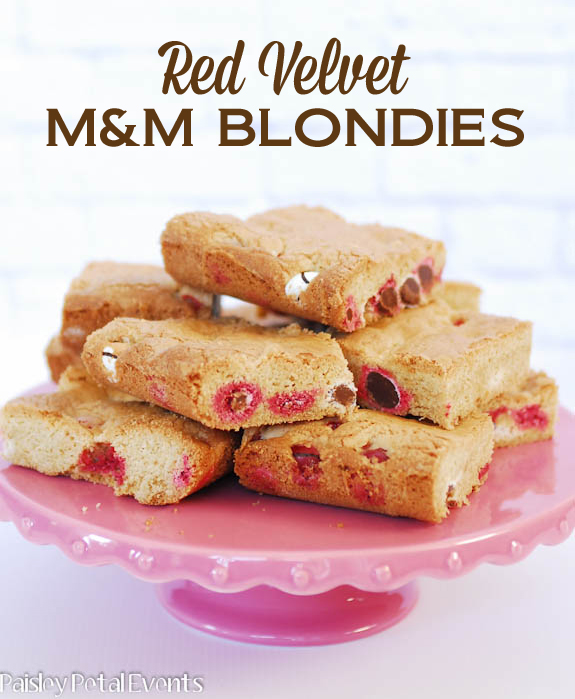 Visit this post for 20 more Valentine's Day treats!