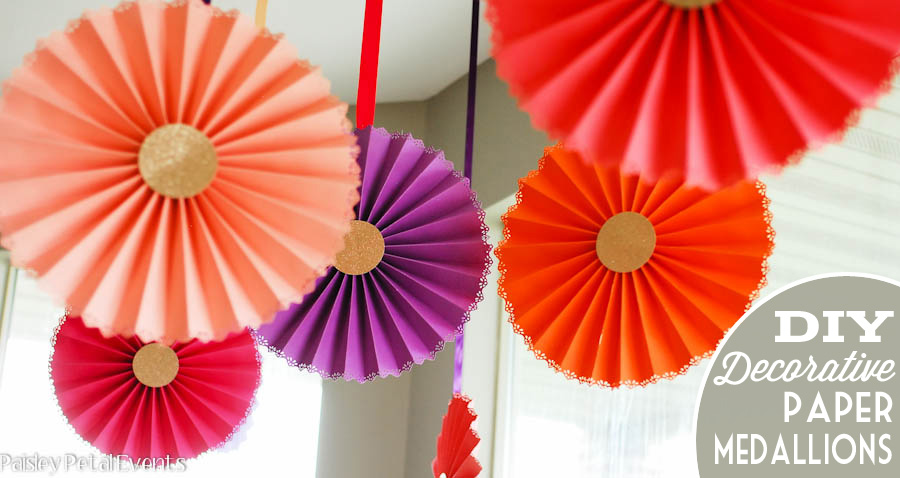 Today I wanted to share how to make these cute DIY decorative paper medallions, which can be used for almost any occasion! The decorative edge on these medallions make them a little more feminine, but if you don't want a feminine look, simply leave your edge straight. I like to make a bunch of them to hang over a dessert or food table, in front of windows in your party area, or hang them from a chandelier for decor. Really any place you can find to use them in your party space will make it a little more festive and fun!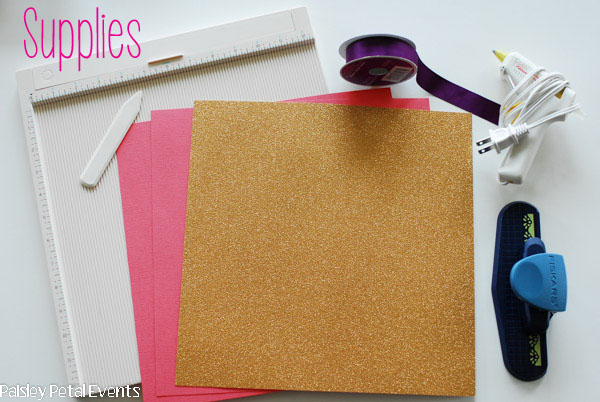 Supplies
2 pieces of 12×12 cardstock per medallion
Decorative edge paper punch (optional)
Ribbon
Coordinating paper (for center circle)
Glue gun
Scoring board (optional)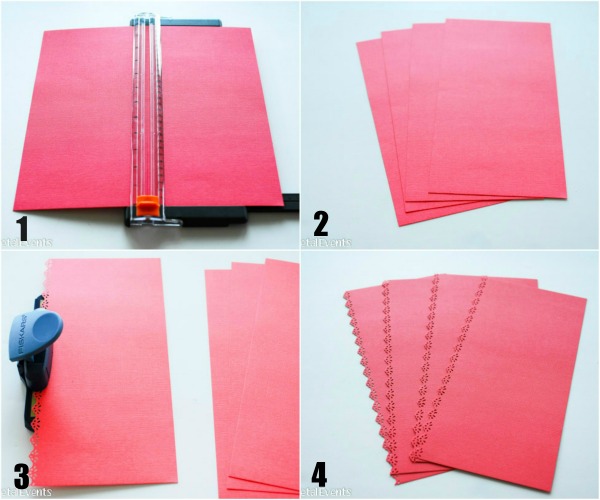 Instructions
1. Cut each piece of your 12×12 cardstock in half
2. To make 4 pieces of 6×12 paper
3. Punch the 12″ edge of each piece of paper with your decorative punch
4. 4 pieces of decorated 6×12 paper

5. Score each piece of 6×12 paper at 1 inch increments. Decorative edge will be at the bottom.
6. Fold your paper accordion style along scored lines. If you don't have a scorer, simply fold your paper, accordion style, every 1 inch.
7. Fold all 4 pieces of paper in the same manner.
8. Hot glue all 4 folded pieces together, end to end.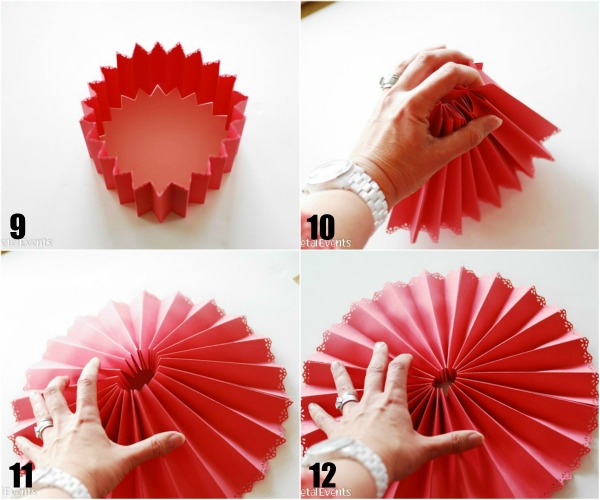 9. Glue 2 ends of paper chain together to form a circle.
10. Gather the circle together in the center.
11. Press down on center of circle
12. Until medallion is flat on your work surface.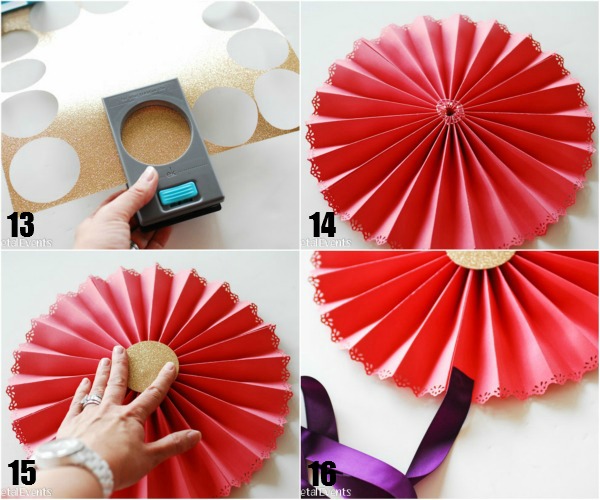 13. Punch (or cut) 2″ circle for the center of your fan.
14. Put a generous amount of hot glue in the center of your medallion to hold it together.
15. Place 2″ circle on hot glue.
16. Hot glue ribbon onto your medallion and hang!

Using the 12×12 cardstock will make your medallions approximately 12 inches across. If you would like smaller or larger medallions, cut the width of your paper accordingly.
I've found that white thumbtacks work best (better than tape) to hang from the ceiling. Tape is going to work better on windows or other smooth surfaces.
Now go make some fun hanging paper medallions for that upcoming event! 😉