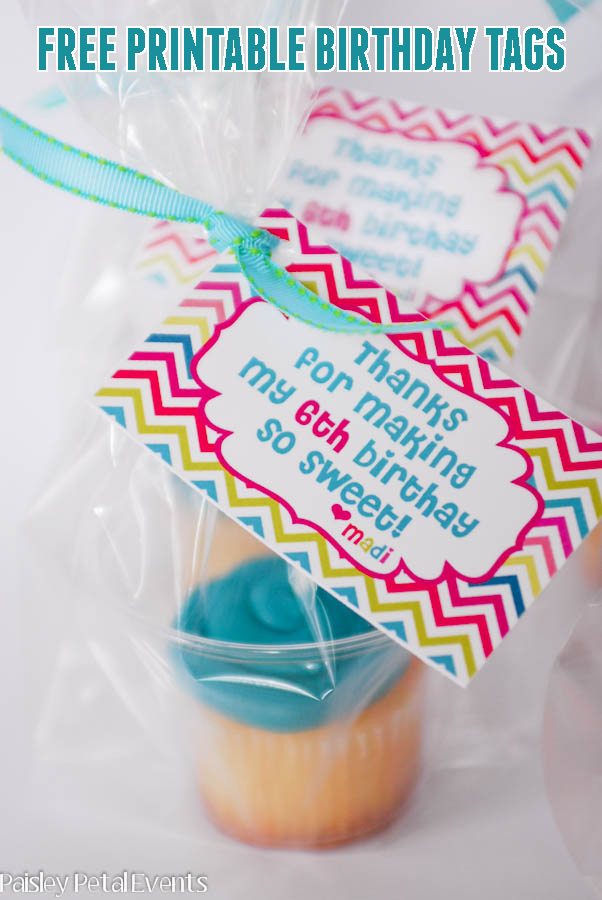 My daughter turned 6 a couple of weeks ago – just after school started and of course we had to bring a fun little treat to school to celebrate her birthday! I thought it might be nice to bring in something that the kids could take home and eat so they didn't have to take time out of the day and make a mess for the teacher to clean up. Last year I brought in donuts in cute little pink & white striped bags and this year we decided on cupcakes – my fave!
Our school has a policy that you can't bring in any homemade treats, so I just ordered some cupcakes from my local grocery store and requested the specific colors of frosting – she chose pink & teal – which matched perfectly with the little multi-colored chevron tags I wanted to make.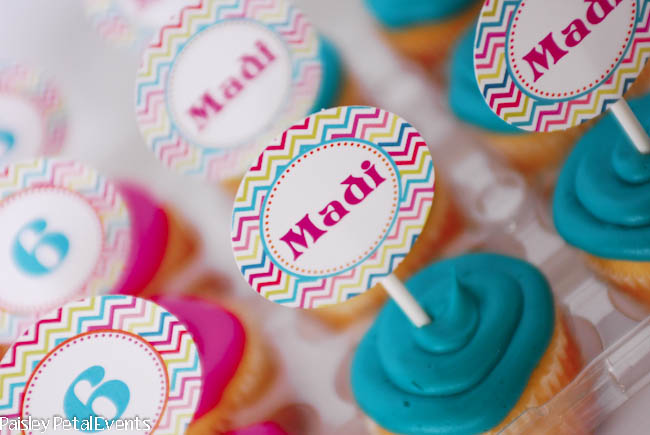 I created some fun cupcake toppers in the same multi-colored chevron pattern, placed the cupcakes in 9 oz. clear plastic cups, placed the cups in small cellophane bags and then tied the cute tag with a matching ribbon.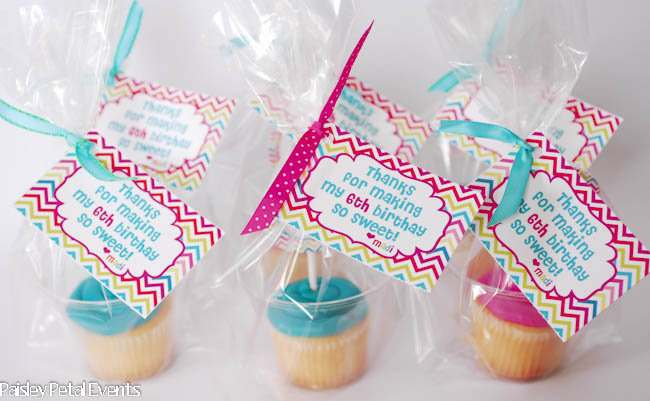 They turned out cute and the teacher LOVED that she could just hand them out to the kids as they were leaving school that day!
I created a generic tag similar to the one I created for my daughter for you to download and add to really any fun little birthday treat. Hope you enjoy them! If so, feel free to Pin and share this post with your friends!