A few weeks ago I featured this party over at A Blissful Nest and wanted to share it with you not only because it's fabulous but also because planning parties for teenagers can sometimes be a bit harder to plan than for little kids. Michelle and Seri from Little Miss Party Planner did a wonderful job planning this 18th birthday celebration for their cousin.
Teal is the birthday girl's favorite color, so a color palette of teal, deep purple and silver became the color scheme for the evening.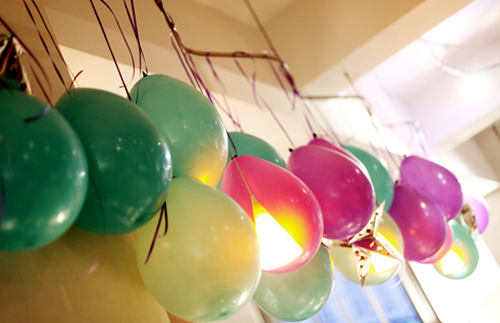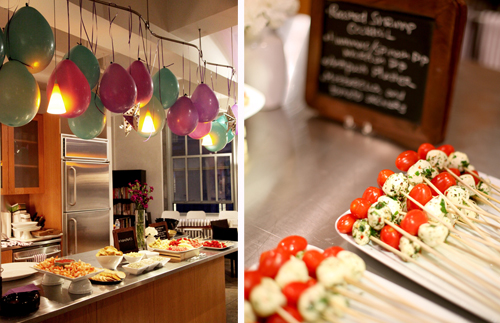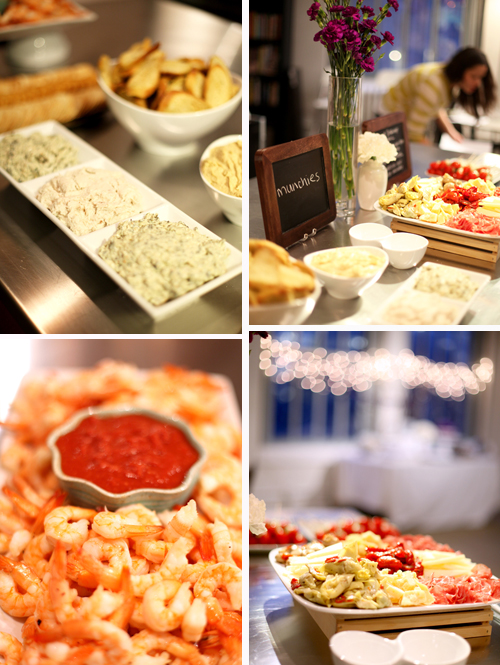 Purple and teal balloons, along with large silver stars, were hung over the bar area where an assortment of delicious appetizers were set out for guests to munch on while waiting for the guest of honor to arrive.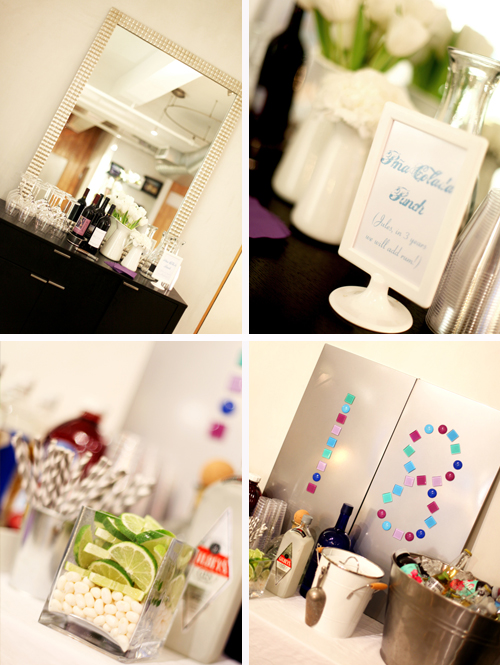 I love the number 18 created out of IKEA magnet boards and matching colored magnets as a backdrop for the drink area.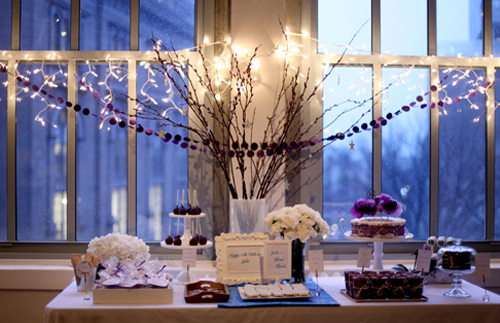 After the guest of honor arrived and people finished eating, the beautiful dessert table became the focus of the evening. The table was set in front of the large windows adorned with twinkling lights and a purple felt garland.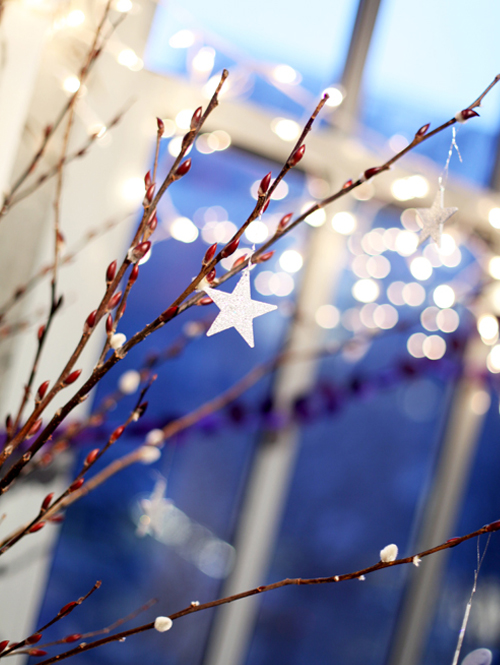 At the center of the table was a simple white vase filled with tree branches hung with sparkling silver stars.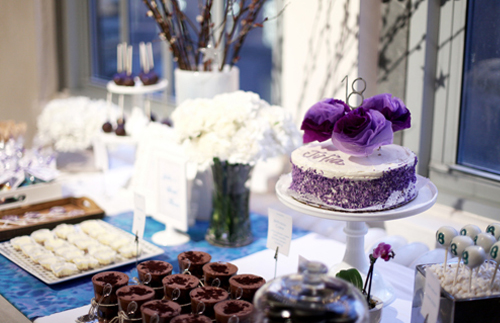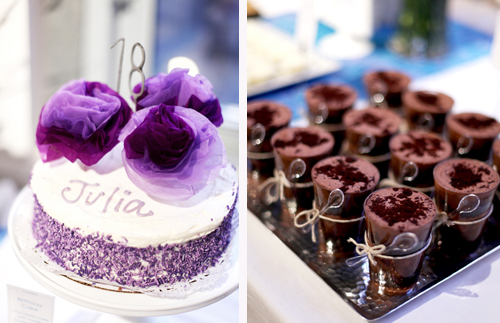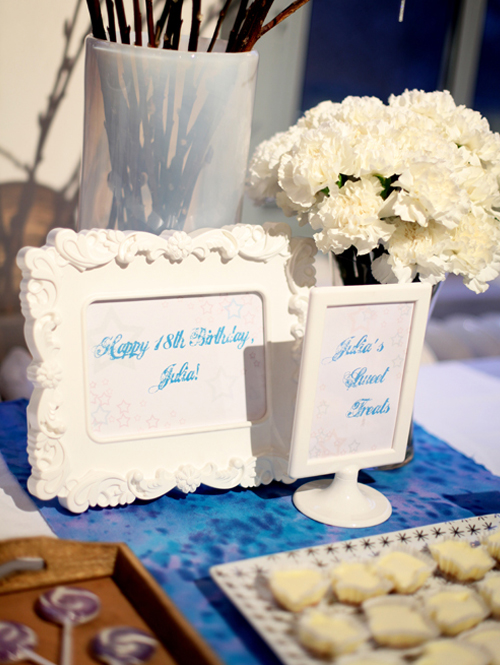 Desserts on the table consisted of a simple white cake beautifully decorated with mini purple ombre tissue poms and number 18 sparklers along with "chocolate bombs", key lime bars and everyone's favorite Oreo cookies.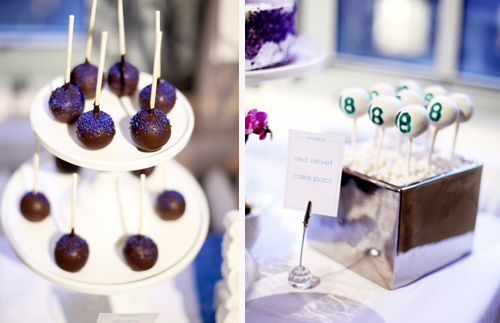 Two types of cake pops – chocolate pops with purple sprinkles and red velvet pops with number 18 in teal were also a wonderful addition to the dessert table.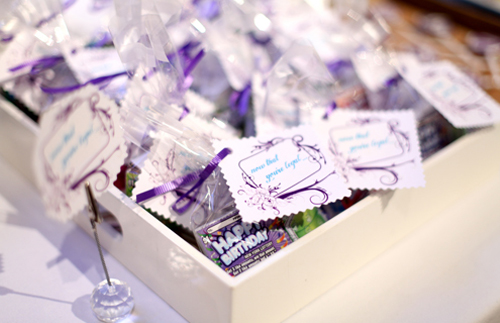 I absolutely LOVE the favors! To celebrate everything legal you can do now that you're 18, the favor bags were filled with a lottery ticket, candy cigarettes and fake tattoos…so creative!!
Michelle & Seri did a beautiful job with this simple and elegant 18th birthday celebration! Thanks so much for letting us share with our readers! For more details of this fabulous party, visit their blog HERE.
Vendors:
Event planning/styling: Little Miss Party
Photography: Raquel Bianca
Food Catering: Cobblestone Catering
Cake Pops: Kreated By K
Cake/Chocolate Bombs: Sugar Sweet Sunshine
Candy Cigarettes: Economy Candy