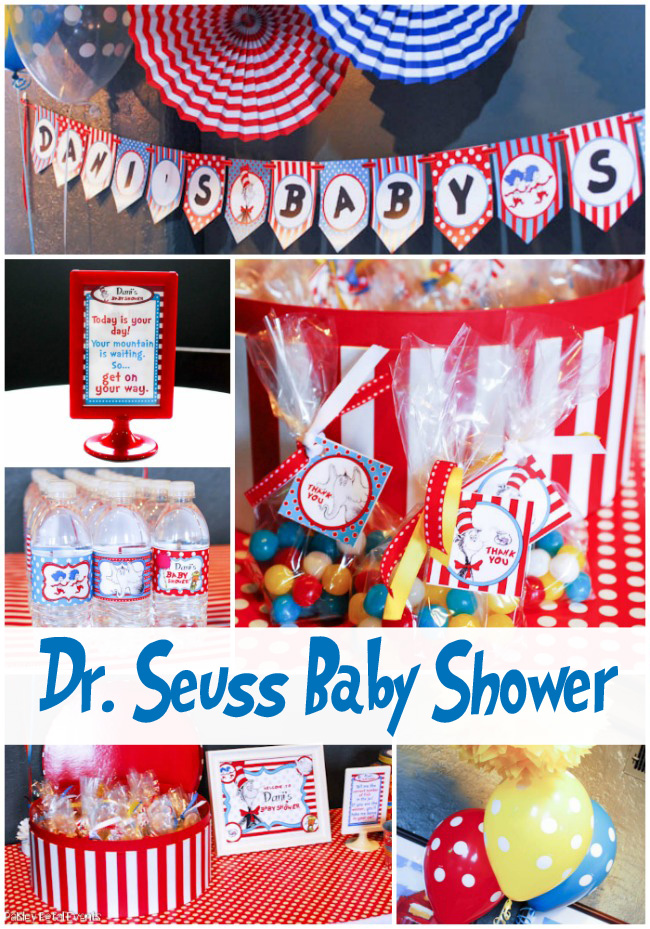 I hope you had a nice President's Day yesterday – I was able to get some cleaning done and it felt great!! I'm sharing (finally!) another party I did last year for a client – a Dr. Seuss baby shower. My client was throwing a baby shower for her daughter who was having her first baby (a boy) and she chose a Dr. Seuss theme. We used the traditional Dr. Seuss color scheme – red, blue, white & yellow with stripes and polka dots.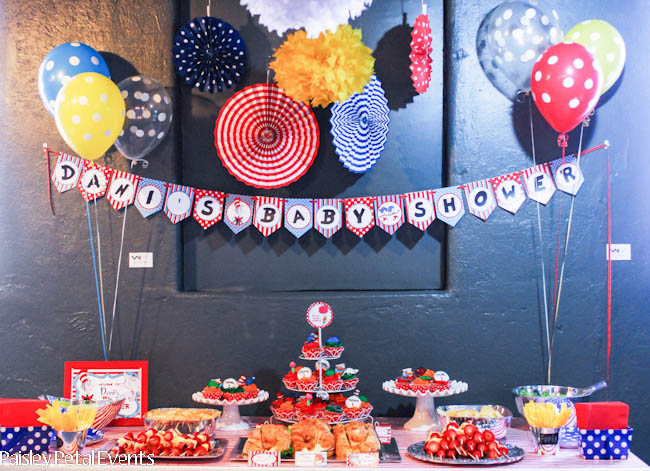 The baby shower was held at the Salt Lake Acting Company building, which is a cool, historic building downtown. The party was in the basement where people can go after the shows to have a drink, mingle, etc. Not the best for pictures, but a very fun location. The room was decorated with color coordinating polka dot balloons and tissue poms hanging from the ceiling. The "must-have" welcome banner hung above the food table, with polka dot balloons, tissue poms and paper fans adding to the decor around the table.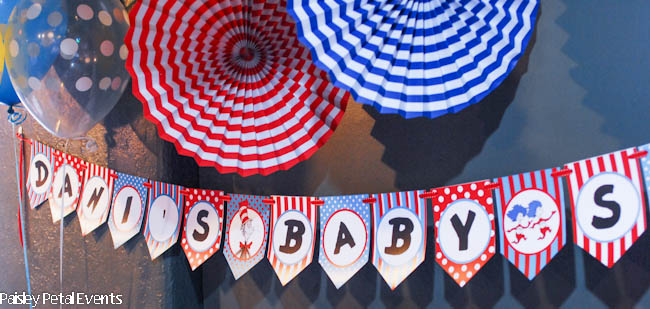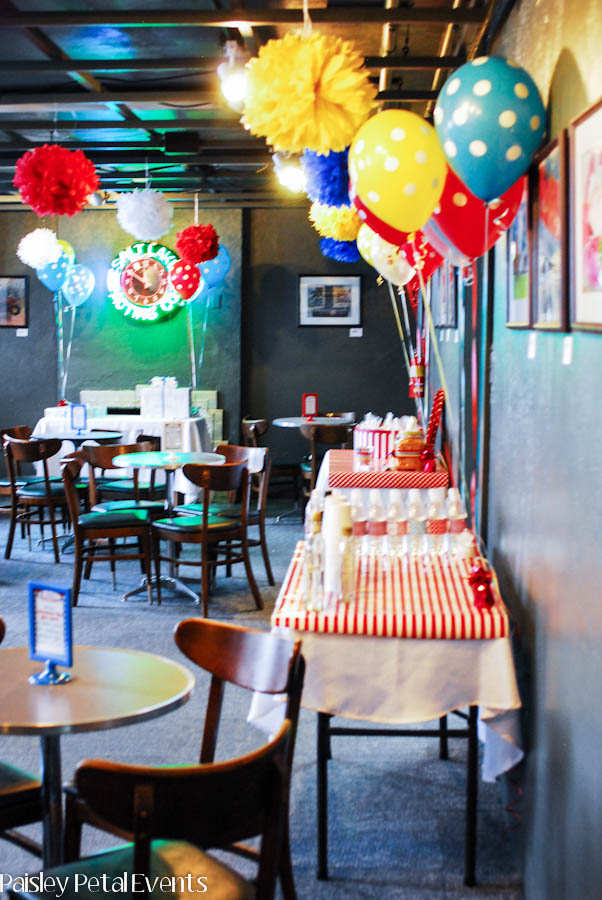 On each table, I placed various framed Dr. Seuss quotes.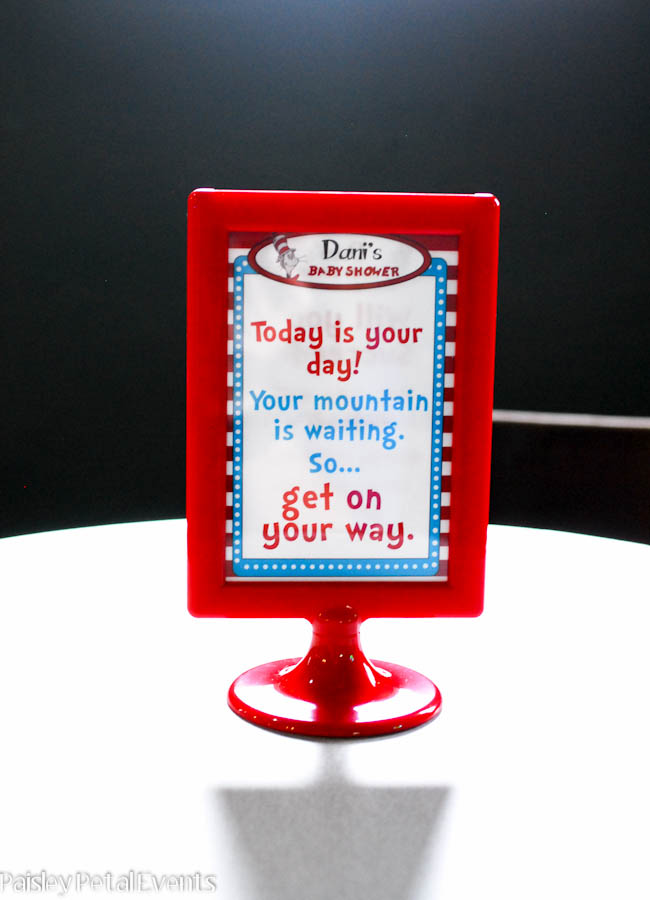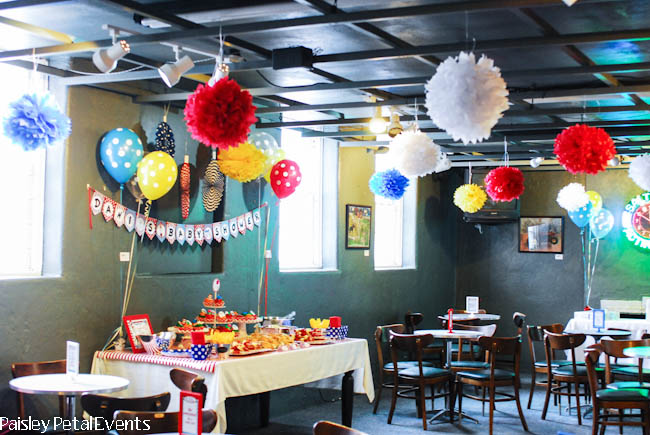 The food table included croissants, fruit skewers, salad, chips and cupcakes for dessert.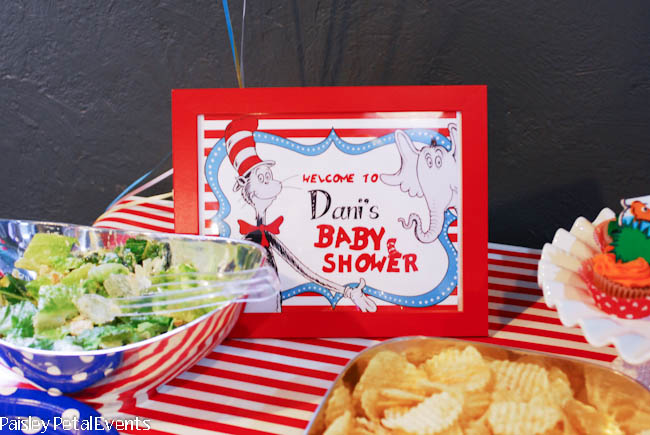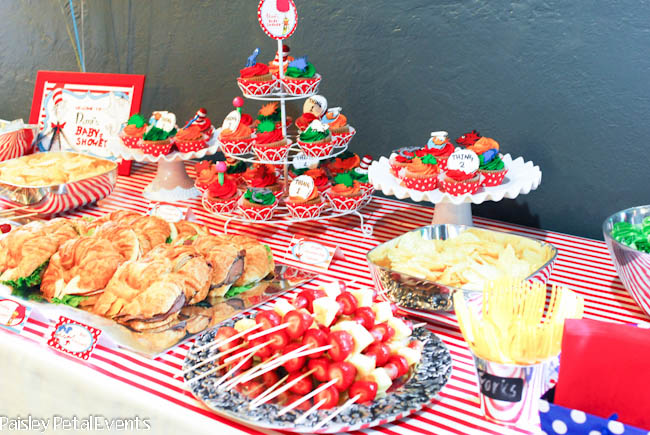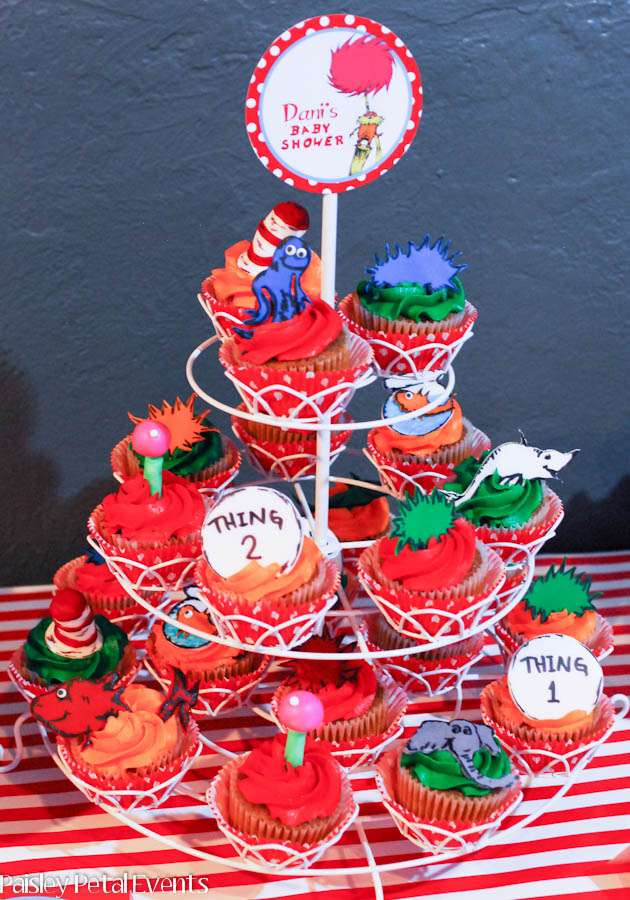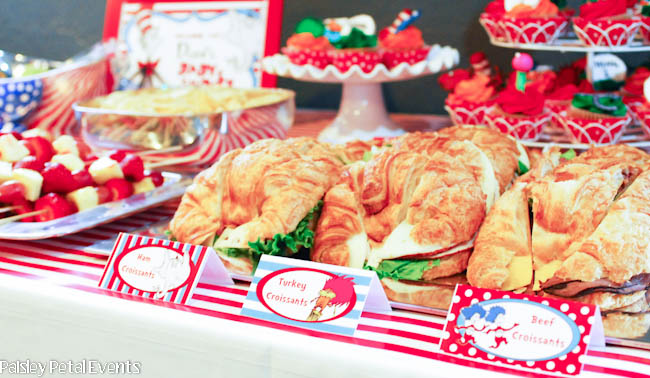 As guests entered the room, there was a small table with a little game to play. We had a big jar full of Pepperidge Farm goldfish and guests could guess how many goldfish were in the jar – whoever came closest got to take the jar home. A made a little sign with the saying "Tell me the correct number of fish in the jar! If you are the closest, you'll take me home in your car!" There were little slips of Dr. Seuss themed paper to write their guess on and a little container to put them in.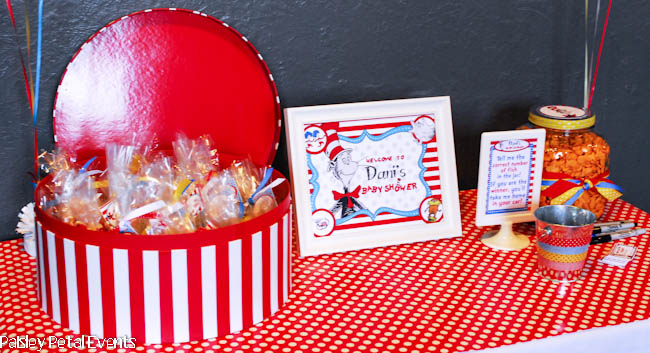 For favors, guests took home a small bag of coordinating sour balls with a cute matching tag.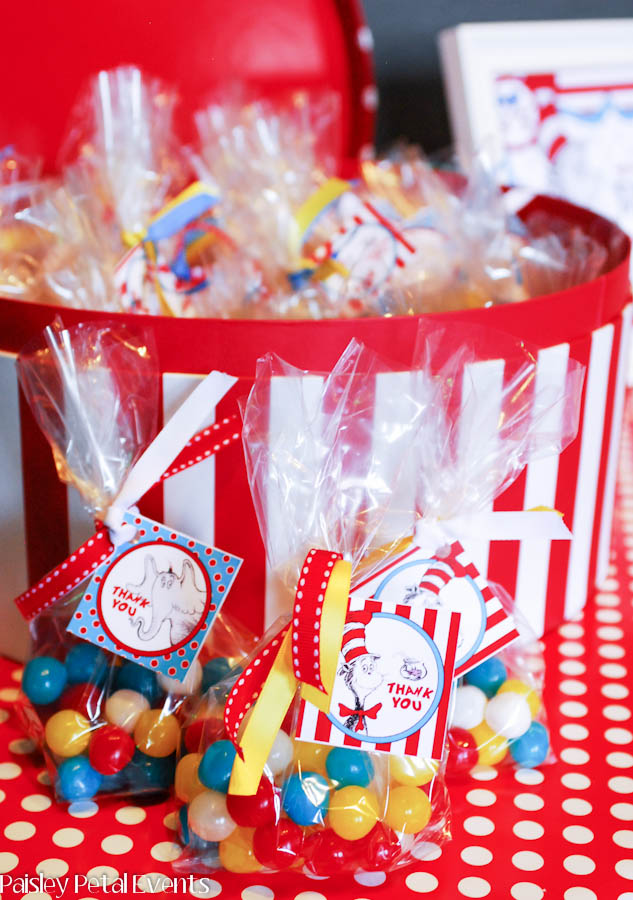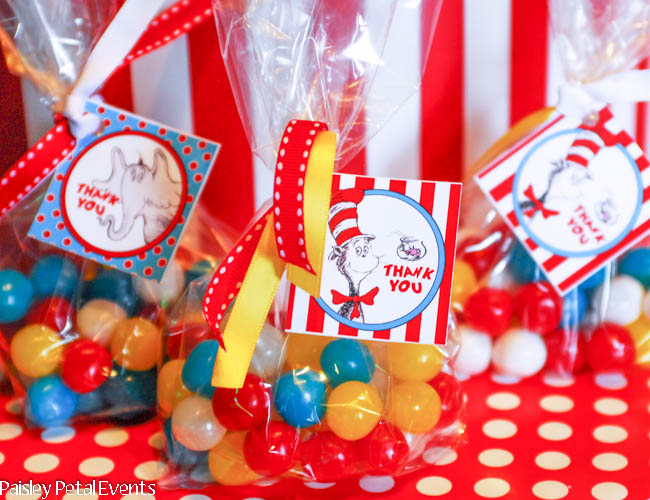 And of course, we had to have some Dr. Seuss themed water bottle wraps!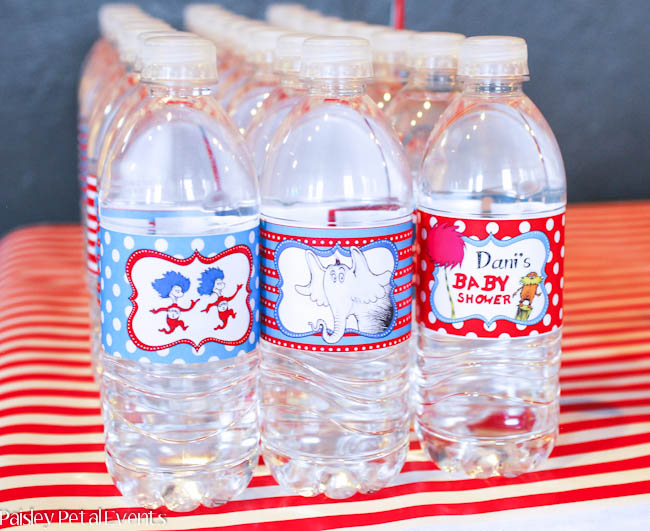 Vendors
Party printables (signs, drink wraps, banner, etc.) – Splashbox Printables (unfortunately it doesn't look like she still sells the Dr. Seuss theme)
Cupcakes – Sprinklebelle Cakes