Yes, I am completely obsessed with washi tape
! I use it to seal little bags closed for gifts, I used washi tape to make a Father's Day card, I just downloaded an app onto my iphone called maskingtape that lets you add washi tape to Instagram pictures, I bought some digital washi tape elements earlier this week (and used in the picture below!) and now this…DIY washi tape utensils.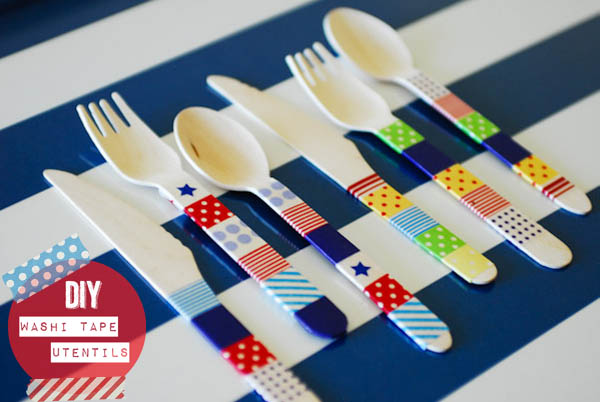 I'm sure I'm not the first to think of this, but honestly, I haven't even looked on Pinterest to see what's out there. I have seen the cute painted utensils, and this is a similar idea.
Lots of online stores and Etsy shops sell a washi tape
, but Target and Michaels craft stores are now selling it as well, so it's not too hard to get a hold of. I've purchased a lot of mine from deal sites like Pick Your Plum and GroopDealz.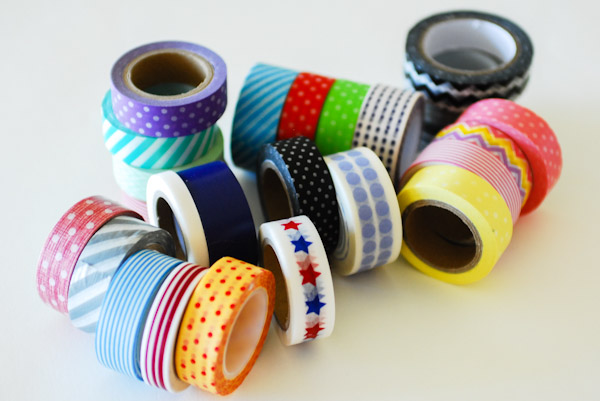 I had the kids help me decorate these ones for a 4th of July party, but there are so many fun colors and patterns available, you can just choose colors to match your theme or party. Simply wrap the tape around the utensil and rip off at the back.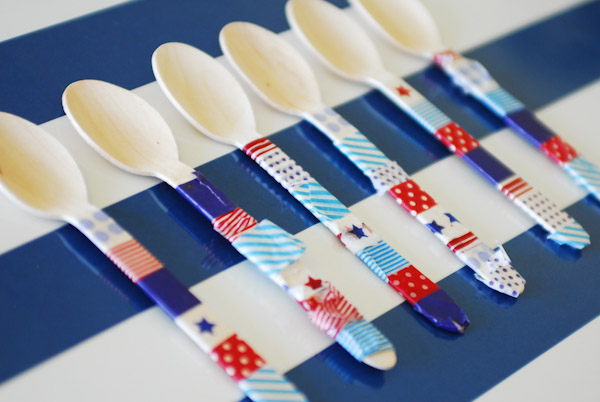 So simple, but I guarantee the guests at your next barbecue or party will be talking about your cool utensils! Looking for these fun wooden utensils? You can buy them HERE
.
I have more ideas for what I want to do with my washi tape, I can't wait to share! What have YOU used washit tape for??? I want to hear!!