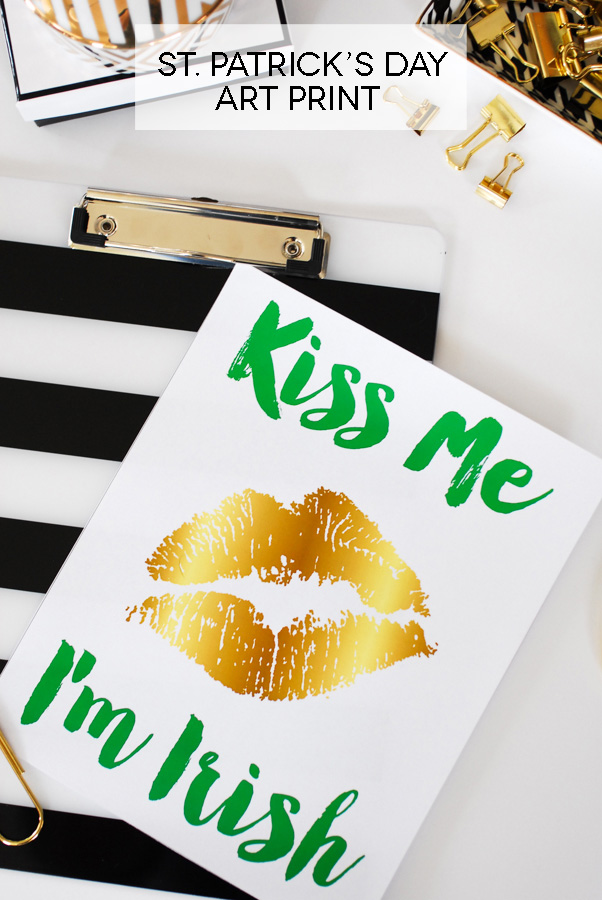 Who's ready for St. Patrick's Day?? Are you decorating for the upcoming rainbow and gold Irish holiday? Last year I created some fun St. Patrick's Day art prints using stripes with a gold clover in various color schemes. I'm still loving those colors for St. Patrick's Day and created another free St. Patrick's Day printable – a Kiss Me I'm Irish art print in 4 different color options – black, kelly green, light green and mint green. And who doesn't love those gold lips?? Totally digging them right now!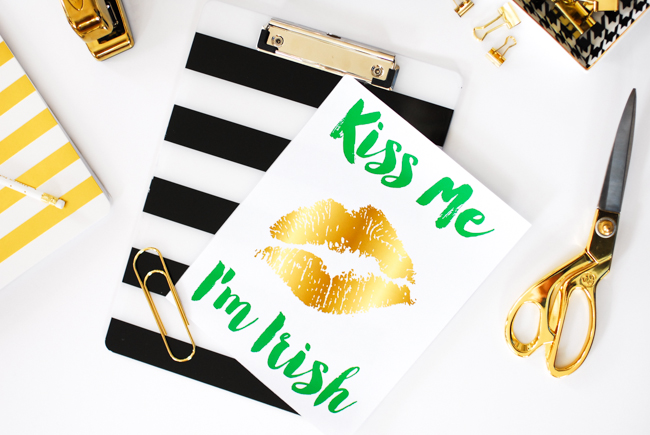 All you need to do is download the PDF file in the color of your choice by clicking on one of the boxes at the end of this post. Then print on white cardstock on your home computer or take to a local print shop like Office Depot or Staples.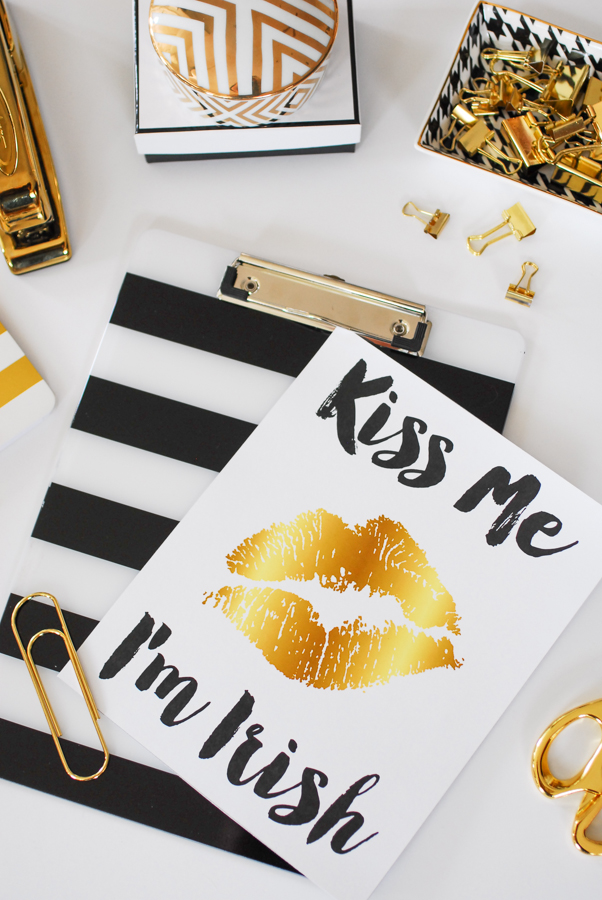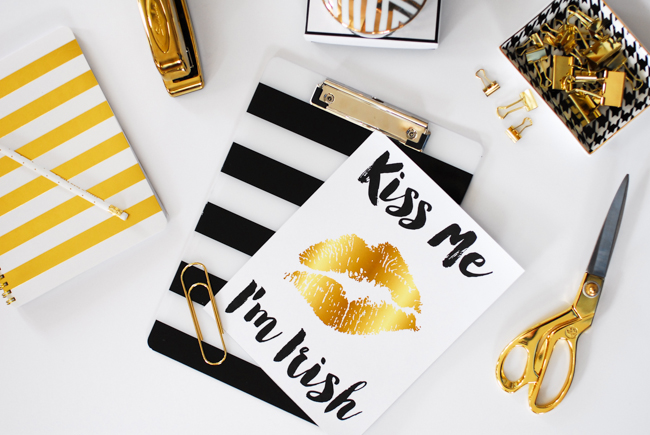 Once you've downloaded & printed your file onto cardstock, simply cut along the lines with a paper cutter or scissors to create an 8×10 inch print. Then insert into a picture frame and you're all set!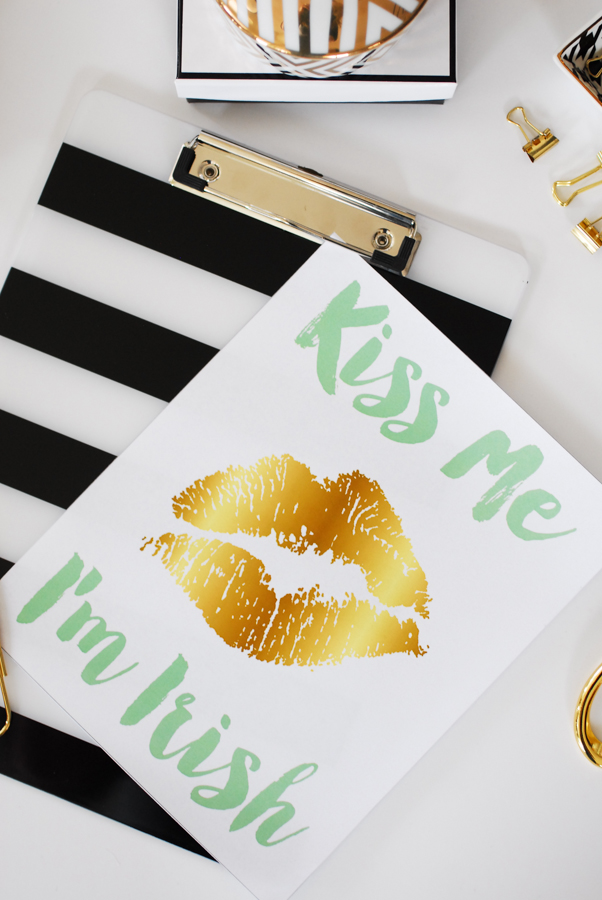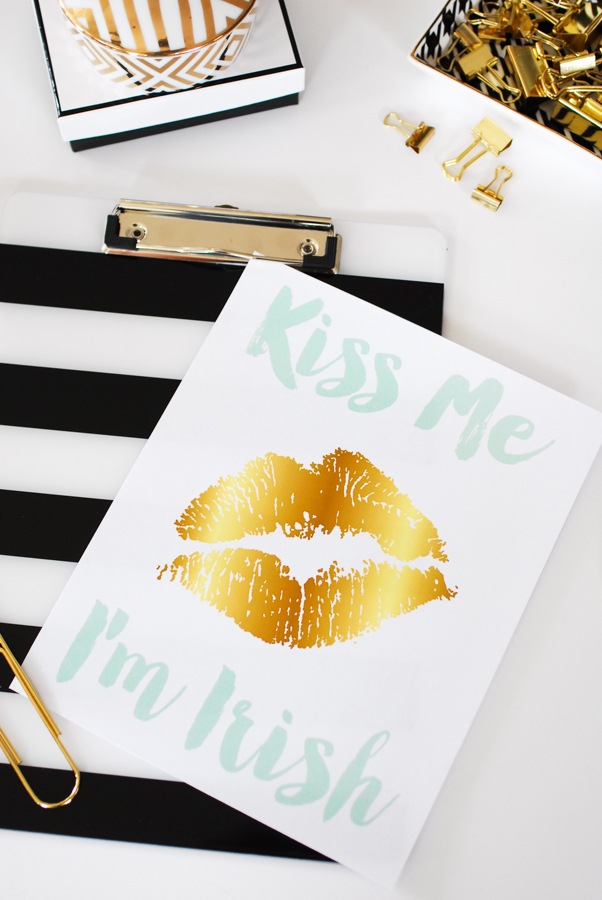 For all my newsletter subscribers, stay tuned for an exclusive matching decor item that pairs perfectly with our new art print! If you're not already on our newsletter list, sign up in the box below or on any of the sign up areas on the blog!